+91-171-2891500
info@radicalindia.com, info@radicalscientific.com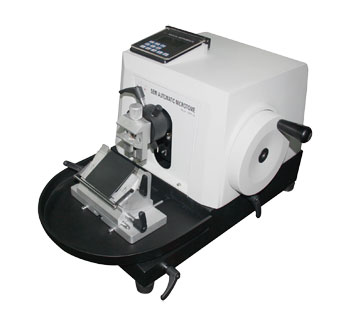 Microtomes
Radical Microtome's are suitable for all applications in routine use, research and industry. They incorporate the latest microtome technology featuring modern ergonomic design with ease of use. Their outstanding precision ensures consistently reliable results in daily use. The internal mechanism and knife holder rests on a heavy-duty and rigid base to render a shake proof operation. The Protective aluminium cover is hinged to the base and swings back so that the interior parts are completely exposed for convenient setting, cleaning, lubrication etc. Feed mechanism is dependent upon the vertical movement of the object block.
As we are continuously improving & developing our products, this websites may not be updated with advancements done. However, we try our best to update the website for latest information's
For complete updated specifications, please do ask for latest brochures
© 2018 Radical Scientific Equipments Pvt. Ltd., All rights reserved.